Emissions Festival 2013 Featured Artist: Psymbionic
If you haven't read our previous MYN interview with Psymbionic, it's time for you to get to know this Emissions Festival Featured Artist. He recently came out with his PostWaveFutureCore EP, now this great EP has been remixed by talented producers such as: Love & Light, Samples, Knight Riderz, and Dov, to name a few. With Psymbionic's PostWaveFutureCore West Coast Tour coming up, you can expect to see him at this year's Emissions Festival, being held in Belden Ca, from May 17th-19th. This exquisite line-up will feature a ton of alternative bass music for your underground hearts and ears to fall in love with. Some of the headliners include: DJ Shadow, The Polish Ambassador, and ill.Gates. The line-up also features experimental underground artists like Psymbionic for you to become mesmerized by. Irie Cartel and Camp ? are throwing this leave-no-trace festival, so when you get inside Emissions, make sure to give thanks to these crews. Check out Psymbionic's remixed sounds below and catch him throwin' down at this year's Emissions Festival, tickets are available at the gate!

Since we haven't checked in with you lately, what has Psymbionic been up to these days? 

A lot has been going on! Been hard at work with the label I manage called Gravitas Recordings, and working on new original material for an upcoming solo release. I've recently done remixes for Mr. Bill and Love & Light, a bootleg of 311′s "Amber", and a collab with D.V.S* in between playing shows in all corners of the country. I've even started to work on some super downtempo originals, although I'm not sure how I will get around to releasing those just yet.

For those future fans that haven't heard you before (or scoped your previous MYN interview), how would you describe your musical essence?

In short, I love taking bits and pieces from many different styles and sounds, and combining them together in new yet digestible ways – you might call it "experimental dance music" if we're using the taboo 'EDM' abbreviation haha. The idea of the title "PostWaveFutureCore" was a bit of a stab at genre names.. see, if you take the prefixes and suffixes of genres and put them together, then they have no meaning anymore. Wtf is "FutureCore", anyway?

What inspired you to get producers like Love & Light and Samples to remix your latest EP, PostWaveFutureCore?

A lot of these guys have been long time friends and inspirations. Aligning Minds, for example – I've been listening to their tunes since probably 2008 or something. I met Ben Samples and Love & Light both in 2009/2010 if I remember correctly, a lot of us back then connected through Glitch Hop Forum. Knight Riderz too. I first got turned onto Hypha's music back in 2011 when we played together in Arcata. Dov of course is the head of Muti Music (where this album came out), one of my favorite labels for many years without a doubt!

What is your favorite part about collaborating and working with other producers? 

It's always an amazing way to break you out of your own structure and routine. I think creativity by definition thrives when you can bust out of your shell and try new and weird things, and collaborating tends to bring that out in people who don't often work together. Of course, hearing my own tracks remixed by others gives me a plethora of ideas of how I might have made the track differently when I originally produced it too.

Have you ever been to a previous Emissions Festival before? 

In fact I have, and I actually have an interesting story! I played in 2011, and rode up to the festival with Matt & Ryan from Love and Light. We packed light since we could only stay 1 night, but even in May it ended up raining a lot then eventually snowing 2 inches! We were quite unprepared.. made for a chilly night haha. Still had an amazing time!

What are you most excited about for this year's Emissions Festival?

I am pretty excited to see DJ Shadow in this kind of environment, and I think the Minnesota + G Jones set should be awesome as well! Of course it will also be great to see lots of homies out there too.

If you could transform your music into any mythylogical beast, what would it be?

Because my music is so diverse, I imagine it would be some type of chimera type creature – a combination of a bunch of different animals. Maybe a penguin-tiger or a dolphin-phoenix (I do realize that probably wouldn't make a very cool creature hahahah).

What's next for Psymbionic? 

Like I mentioned, I've been hard at work on a bunch of new originals. Besides that, I'm finishing up a collab with Wick-It The Instigator and a remix for Minnesota! Along with Emissions, I'll also be playing shows this week in San Francisco, Sebastopol, and Arcata, then hitting the midwest/south and beyond next month.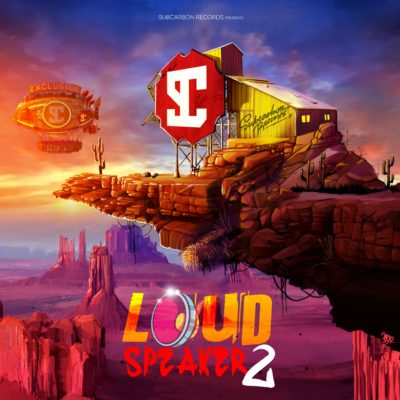 Very hyped to be included in a new compilation on Ganja White Night's SubCarbon Records called Loud Speaker Vol 2. The compilation is practically exploding with dope tunes from Dirt Monkey, The Widdler, Ternion Sound, Bukez Finest, and the GWN guys themselves. I was going for a more minimal, OG dubstep vibe with this with […]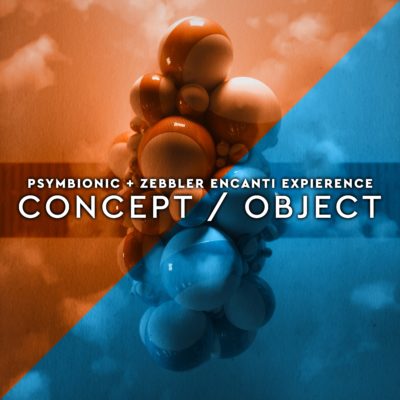 I've teamed up with the incredibly talented Zebbler Encanti Experience for our tune "Concept Object". The song bears the name of the now postponed tour we were on together, but hopefully this will hold you over until we can get back on the road. Watch out for that second drop.. it's a doozy 😉