"Biohackers" North America Tour w/ CloZee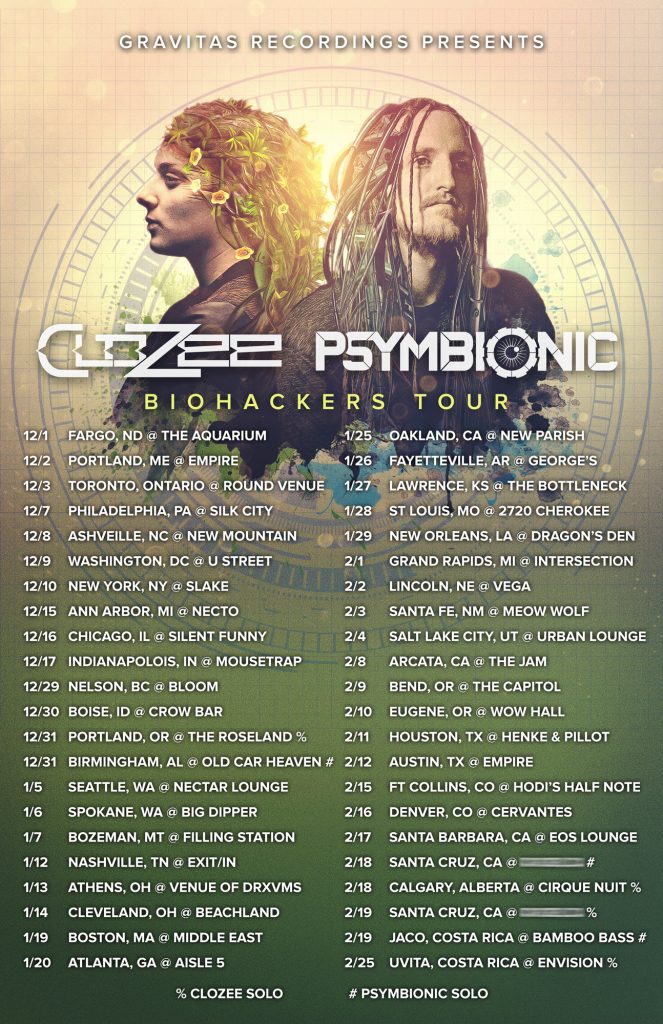 It is my pleasure to announce my biggest tour ever. Over 40 dates across North America with my good friend CloZee, and I honestly couldn't be more thrilled to share with you all what we've been working on for the past several months.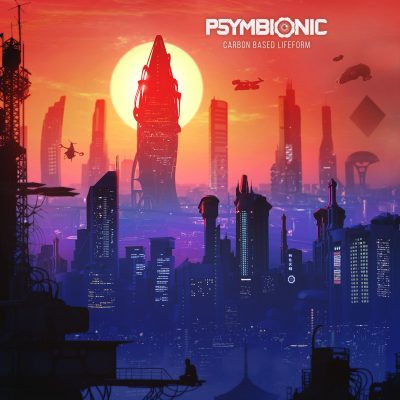 First single from my new album! A little swervy neuro ish. Full LP drops Feb 5th.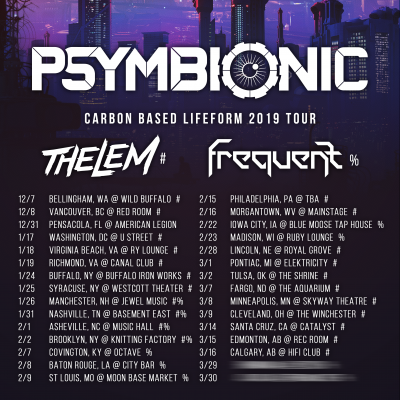 Super ready to get out on the road for my upcoming 2019 tour dates in support of my album Carbon Based Lifeform. Bringing the very talented Thelem and Frequent along with!