The 'Wicked Glitch of the (Mid)West' Mix
New mix up! This mix will be featured as a bwompbeats.com mixtape. Contained in this are a few of my original productions, as well as a remix I did of a Pink Floyd tune. Love to hear what you guys have to say about it!
Psymbionic – 'Wicked Glitch of the (Mid)West' Mix by Psymbionic
Tracklist:
Psymbionic – Subjective Fact
Mr. Projectile – Love Here (Bassnectar Remix)
Vibesquad – Clown College
The Widdler – Monkey Business
An-Ten-Nae – Childlike
D-Code and Chan 1 – Glitterstep (Sub Swara Remix)
Sound Tribe Sector 9 – Shock Doctrine (Eskmo Remix)
16 Bit – Fun House
Beats Antique – Roustabout (Bassnectar Remix)
Seventh Swami – Tornado Dreams
Klone – Can't Remember What They Said?
Subvert and Excision – Dirt Nap
Propa Tingz – Rippin' Needles
Ooah – Stomp the Yard
Sub Swara – Yeah (Heyoka Remix)
Datsik – Southpaw
MartyParty – Gangsteppin'
PantyRaid – Crunkalicious
Psymbionic – Anomaly
Mimosa – Sirius
Nanda – pLUG IN DUB
The Widdler/Collie Buddz – Come Around
Pink Floyd – Comfortably Numb (DZ vs Rastatronics Remix)
Pink Floyd – Welcome to the Machine (Psymbionic Remix)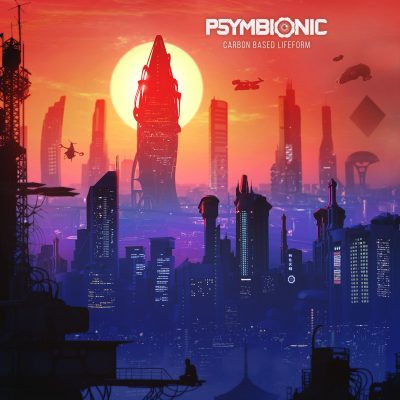 First single from my new album! A little swervy neuro ish. Full LP drops Feb 5th.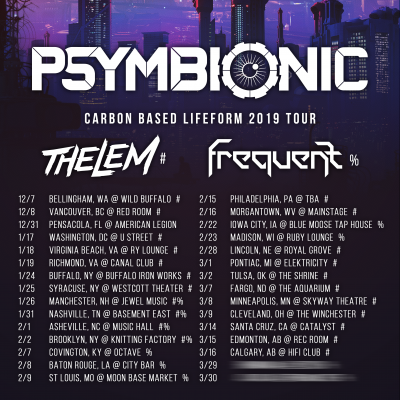 Super ready to get out on the road for my upcoming 2019 tour dates in support of my album Carbon Based Lifeform. Bringing the very talented Thelem and Frequent along with!