"Ride With Me" EP OUT NOW!
Today my new "Ride With Me" EP is finally released on MalLabel Music! The five track album covers a spectrum of dubstep with two originals plus remixes by heavy hitters Truth, Starkey, and Omega. It will be exclusive on Beatport for two weeks then available everywhere. As a special gift, make sure to grab my my mashup "Fried With Me", made from the original "Ride With Me" with Starkey's remix plus vocals from Busta Rhymes and Yelawolf. Turn it up and enjoy!
Tracklist:
1. Psymbionic – Ride With Me
2. Psymbionic – Potential
3. Psymbionic – Ride With Me (Truth Remix)
4. Psymbionic – Ride With Me (Starkey Remix)
5. Psymbionic – Ride With Me (Omega Remix)
⇩Buy on Beatport (Exclusive)⇩
⇩Free Download⇩
Support
"
Super high energy floor banger, loving the tribal-military Starkey remix, have definitely been playing them out!
"
-Ill Esha
"Ride With Me is a really fun release that combines my 2 favorite things: bass and the phrase "ride with me." I've been playing the Starkey remix out like crazy."
-DJ Shiftee
"Bossy! Gotta love that Starkey remix too. UNH!"
-ill.Gates
"Every song on this album is insanely good."
-DubStep.net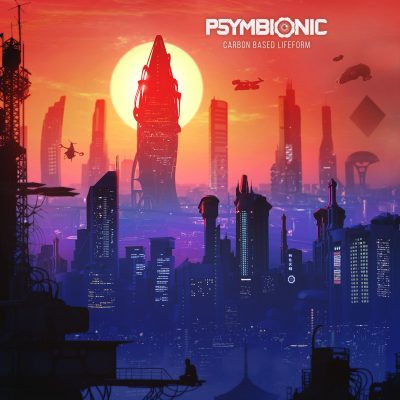 First single from my new album! A little swervy neuro ish. Full LP drops Feb 5th.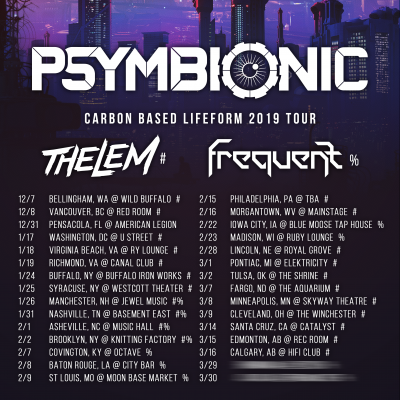 Super ready to get out on the road for my upcoming 2019 tour dates in support of my album Carbon Based Lifeform. Bringing the very talented Thelem and Frequent along with!