Psymbionic – Live at Wakarusa 2010
This is the recording from my set at Wakarusa 2010. It's starts out with some trippy dubstep, morphs into some turbo whomp, then slides into glitch-hop before dropping back down to bangin' dubstep again. Hope you guys enjoy!
Alternate download: http://www12.zippyshare.com/v/68619180/file.html
Tracklist:
Siren – Summertime in Oakland
The Beatles – Eleanor Rigby (4Centers Remix)
Ben Samples and Stephan Jacobs – Nano Puppy
NiT GriT – Hyphycide
Masia One – In Di Streets (Ill.Gates+Meesha Instrumental)
Reso and Vent – Rumble
Mimosa – The Unseen
Vibesquad – Janitor
Siren – Stunna
Knight Riderz – Bring It
Eprom – Bubble
Bassnectar – Bass Head
Opiou – Nun Cha Ka
Deadmau5 – Ghosts N Stuff (ProBiotiK Remix)
Tipper – Ton of Bricks
Sound Tribe Sector 9 – EHM (Psymbionic Remix
Ill.Gates – Sweatshop (Subvert Remix)
Akira Kiteshi – Boom N Pow
Bassnectar and Jantsen – Blast Off
Devo – Whip It (Mochipet Remix)
Omega – Ultima Ratio Regum
Stagga – Timewarp (Akira Kiteshi Refix)
Spor – Knock You Down (Eskmo Remix)
Freddy Todd and Elfkowitz – Rage Cage
NastyNasty – Knife Play
Heyoka – Flying Dub Sauce
The Chemical Brothers – The Salmon Dance (Psymbionic Remix)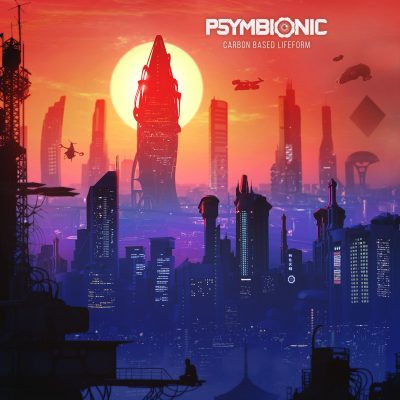 First single from my new album! A little swervy neuro ish. Full LP drops Feb 5th.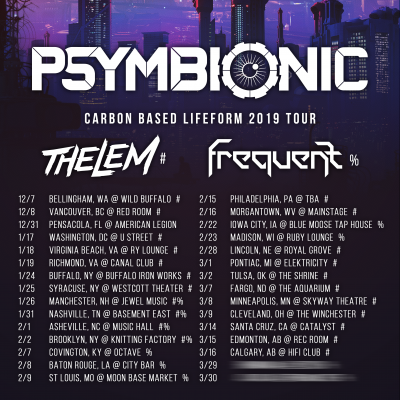 Super ready to get out on the road for my upcoming 2019 tour dates in support of my album Carbon Based Lifeform. Bringing the very talented Thelem and Frequent along with!