"PostWaveFutureCore" EP OUT NOW + Free Download!
Yeah! My new EP "PostWaveFutureCore" is OUT NOW on Muti Music – ft collabs w/ Pharo and Great Scott! It's six tracks that range in genre and are a bit hard to classify overall – thus the name is making a bit of fun at the over-genrification of electronic music recently. I cover it all from dance time to chill time.. hope you enjoy!
⇩Buy on iTunes⇩

Also available on: Beatport | Addictech | Juno
Preview:

Track Listing:
1. Psymbionic – Apex
2. Psymbionic – Coagulate
3. Psymbionic & Great Scott – Computronium
4. Psymbionic – Inertia
5. Psymbionic & Pharo – Voyages
6. Psymbionic – Sensorship
As a special THANK YOU, I'm giving away a free download of a mashup, mixing my tune off the EP "Inertia" with Rage Against The Machine's "Bulls On Parade".
+++
Our friends at GlitchHop.NET hosted a FREE DOWNLOAD of Computronium as well!
Download here: Psymbionic + Great Scott – Computronium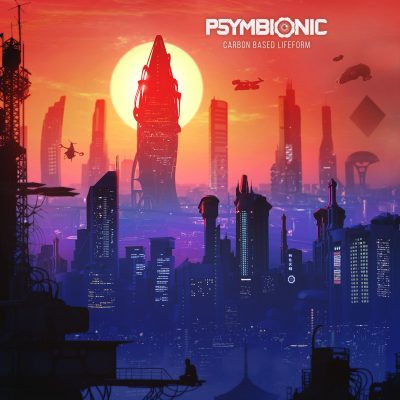 First single from my new album! A little swervy neuro ish. Full LP drops Feb 5th.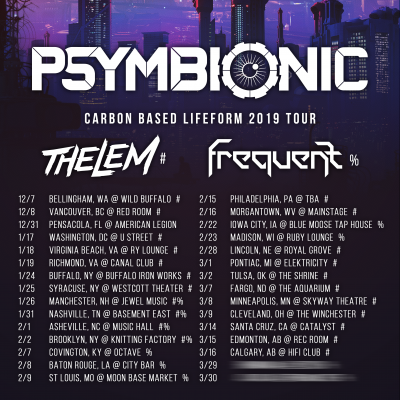 Super ready to get out on the road for my upcoming 2019 tour dates in support of my album Carbon Based Lifeform. Bringing the very talented Thelem and Frequent along with!