4.30.10 Chapel of Sacred Mirrors Benefit w/ Alex Grey

ReEVOLUTION MEDIA, DREAMTIME PRODUCTIONS, POLARIS PRESENTS, and SCOREMORE ATX in conjunction with THE MANIFESTATION CELEBRATION
Proudly Presents:
Chapel Of Sacred Mirrors (CoSM) Benefit-WorldSpirit, Global Meditation for Peace, CoSM Presentation
With ALEX GREY & ALLYSON GREY
Music By:
The Nadis Warriors
Language Love (Glitch, Mediation Trance) Colorado
Psymbionic (Psychedelic Dubstep and Glitch-Hop) ATX
Kush (Psychedelic Downtempo & World Beats ) Dallas
and more DJ's TBA
And
Rose Hahn (Yoga Instructor and Author of 2012 Waking of the Prophets)
will lead healing Yogic Mantras
ALEX WILL PERFOM A WORLD SPIRIT INVOCATION, host a Global Meditation for Peace, perform Art Psalms, and give a presentation on the new CoSM sanctuary. He will be joined on stage by The Nadis Warriors performing a chill ambient chakra set.
DJ's Language Love and Psymbionic will keep us grooving through the night.
Live Painters:
Tourmaline Todd
Adam Fu Reed
Omar Chow
Tyler Ristow
Crystal Display: FOL Krew
100% of PROFITS WILL GO TO ALEX GREY's Chapel of Sacred Mirrors (CoSM) FUND
TICKETS ONSALE NOW!
$17
Only 400 tickets will be sold.
Tickets only availble on Parish website click link below for tickets.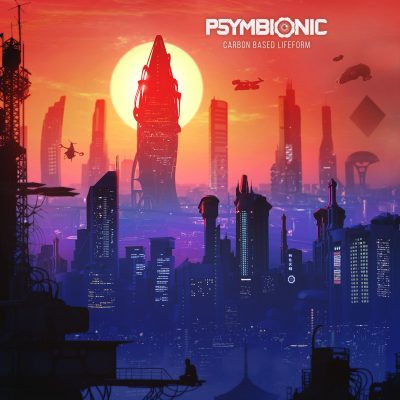 First single from my new album! A little swervy neuro ish. Full LP drops Feb 5th.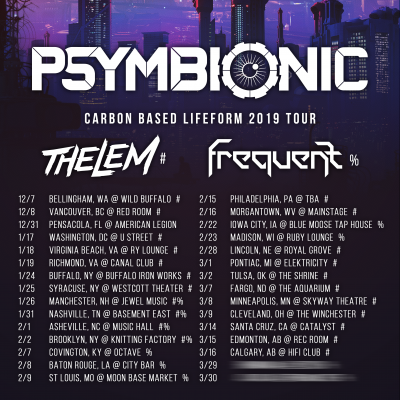 Super ready to get out on the road for my upcoming 2019 tour dates in support of my album Carbon Based Lifeform. Bringing the very talented Thelem and Frequent along with!