5.20.10 Propa Tingz / Ill.Gates @ Aces Lounge
Psymbionic Presents
PROPA TINGZ and ILL.GATES LIVE
[Dubstep/Glitch-Hop/Breaks]
Thursday, May 20th @ Aces Lounge (Downtown Austin, TX)
Facebook Event: http://www.facebook.com/event.php?eid=110396472318100#!/event.php?eid=110396472318100&ref=ts
PROPA TINGZ [Boka, Fabric, Freaks of Nature :: SF/UK] – http://www.propatingz.com/
PropaTingz is responsible for some of the biggest dancefloor bangers to hail from the West Coast scene in recent years. With a signature style that draws on experience in the UK bass scene and fuses Dancehall, Dubstep, Bay Area Hyphy and Dirty South Crunk genres, he is credited for producing some of the deepest, darkest and sexiest music today.
Download the Propa Tingz ELECTRONIC EXPLORATIONS Mix:http://electronicexplorations.org/the-show/064-propa-tingz-gunjack/
ILL.GATES [Muti Music :: ON, Canada] – http://www.thephatconductor.com/
ill.gates is a well-known dubstep/breaks/glitch-hop producer from Toronto Canada. His previous productions as 'The Phat Conductor' and co-productions with Robb G have made waves in the Electro House and Breakbeat genres, as has his work with Bassnectar in the growing crunky midtempo dubglitchwhomphopstep genres. Past production work includes remixing the likes of DJ Dan, Myagi and Si Begg and has led to top selling tracks on Beatport and also a mention in URB as one of their 'next 100′ top artists. His versatility is evident in his broad array of collaborations with reknowned producers like Robb G, Bassnectar, Meesha, Little John, Friction, Malaya, Stephane Vera and Canadian Hip Hop vocalist Masia One.
Download the ILL.GATES – Live in Edmonton Mix: http://glitchhopforum.com/glitch-hop-mix/ill-gates-live-edmonton-min-mix-jungoroad-com-t1505.html
With DJ Support From:
Brede [ScoreMore/Blastro.com :: Austin, TX] – http://jessebrede.com/
Larkside [Area512/Greenlife :: Austin, TX] – http://www.myspace.com/thelarkside
Live VJ Support From:
Abboriginal & G.King
Tickets on sale now: $12 Pre / $15 at the door – http://propatingzillgates.eventbrite.com/
Also make sure to check out the Ill.Gates Music Production Workshop!http://www.facebook.com/event.php?eid=114538631894848&ref=ts
See ya there!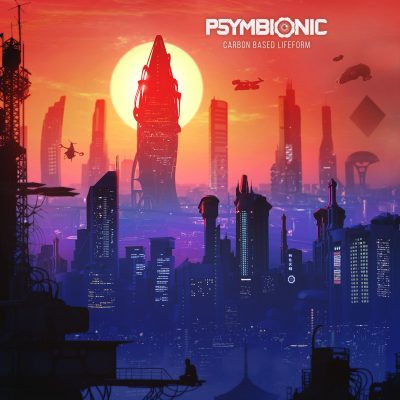 First single from my new album! A little swervy neuro ish. Full LP drops Feb 5th.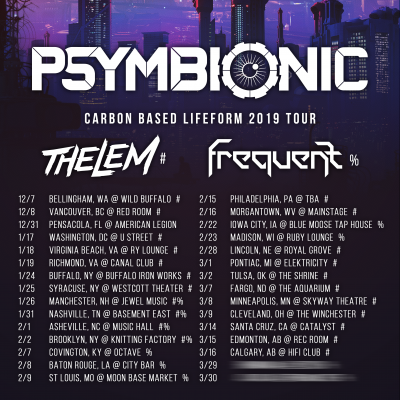 Super ready to get out on the road for my upcoming 2019 tour dates in support of my album Carbon Based Lifeform. Bringing the very talented Thelem and Frequent along with!