5.19.10 Ill.Gates Presents Ill.Methodology Music Production Workshop
ill.Gates and Psymbionic Present:
THE ILL.METHODOLOGY – Building the Complete and Successful Independent Musician
Wednesday, May 19th 6pm-10pm @ Aces Lounge (Downtown Austin, TX)
Facebook Event: http://www.facebook.com/event.php?eid=114538631894848&ref=ts
"I went from finishing a tune every six months, to finishing one or more a day, and i can teach you to do the same" – Ill Gates
Ill Gates is the new moniker of Canadian breaks producer The Phat Conductor.
He's been producing music with the likes of Bassnectar, Si-Begg and a ton of others and has put together a brilliant lecture/workshop which can increase your skills and productivity massively in all sorts of areas by making you more efficient and teaching you how to not only write tunes, but to complete them and make them high quality.
Like many of the emerging US/Canadian glitch-hop scene, Gates favours Ableton live for performance and production, and he will show you how to set up racks (combinations of instruments and effects presets), "Sampler 128's" (pre-loaded banks of samples which massively speed up sound selection for your tunes while at the same time giving you much greater control in sound design), use of Ableton for live performance/DJ sets, and techniques to get your creative parts of the brain to the forefront, so that you get to finish songs quickly without sacrificing quality, while keeping your music fresh.
WORKSHOP LAYOUT:
1. Learning to Live Every Day as a Musician
2. Concepts of Songwriting
3. Workflow
4. Sound Design
5. Library and Organization
6. Tips, Tricks, Techniques
7. Promotion
8. DJing with Ableton Live
9. Q+A period
On top of all this, he'll give you a pile of his DJ Templates, racks, custom effects, remix parts and course notes.
This 4 hour workshop has been getting incredibly positive reviews and feedback from producers in North America wherever it's touched down
This is a rare chance to learn techniques and tips from a world class producer who's not only putting out wicked records, but has been smashing audiences around the world with killer sets played to big crowds at such festivals as Canada's legendary Shambhala, and the US Burning Man festival more recently.
Feedback so far from attendees has been 100% positive, with a couple so far even paying extra AFTER the workshop finished – I kid you not.
.Don't take my word for it though… If you want to hear about a past workshop, and how much it affected those who attended (one of whom flew across the continent) you can read up here: http://glitchhopforum.com/glitchhop-production/ill-gates-presents-the-ill-methodolgy-workshop-t1648.html
+ Neuronaut Grig (addictech) – "brilliant!"
+ Agent Orange – "If you're in the area, you need to go to this. Best $50 I've ever spent. (ill.Gates) is a really great teacher, and the materials alone are worth more than the price of admission."
+ Dov / Muti Music – "this workshop comes highly recommended, loads of producers now spanking out tunes have attended and found it very useful "
+ Plus 2 – "this workshop is seriously worth every cent. Aside from even the templates, there's a bunch of fx racks that blow my mind (Exciter FTW)."
+ Binary Ally – "I gotta say that $50 for this event is a CRAZY deal! The ill.Gates Guide to Electronic Music Production is solid gold and his Ableton Racks, Templates, Sampler multis are some next level shit! Don't sleep on this one!"
+ The Android Bishop – "(ill.Gates) is really spot on with his stuff, I've talked to him about his techniques and he is really zoning in on it like a science."
+ Lisa Sunde – "This was a terrific class and great for many levels of understanding of Abelton. Thanks (ill.Gates)!"
+ Johnathan Moore – "This workshop is fantastic and very well organized. I did this in Ottawa a few months ago!"
+ Chris Sia – "(ill.Gates) is a mad genius. so inspiring to work with!"
==============================================================
$50 Admission Includes:
-Printout of the ILL.GATES Guide to Producing (with recommended reading + viewing)
-Subscription to the ILL.GATES Ableton Rack Collection
-Access to the world famous DJ Templates (a $50 value here alone)
-Misc Documents detailing workflow, 128s, etc…
-Remix Parts for the now-classic ill.Gates album Autopirate
Pre-Reigstration Suggested:
$50 Registration can be completed via paypal or credit card here:
https://www.paypal.com/cgi-bin/webscr?cmd=_s-xclick&hosted_button_id=WQ38C4JXX8GS6
Then, email ill.methodology.tx@gmail.com and include Name / Age / Location
Pre-registering ensures entry/seating and also allows you to get a head start on the documents and templates.
>>>SHORT ON FUNDS? Many aspiring musicians don't always have extra cash to throw around, but we've got you covered! Get two friends to complete paid pre-registration, and you get in for free! Can't beat that, right? Make sure to have them include your name in the registration email!
Also make sure to check out PROPA TINGZ + ILL.GATES @ ACES 5/20/10! http://www.facebook.com/event.php?eid=110396472318100
See you there!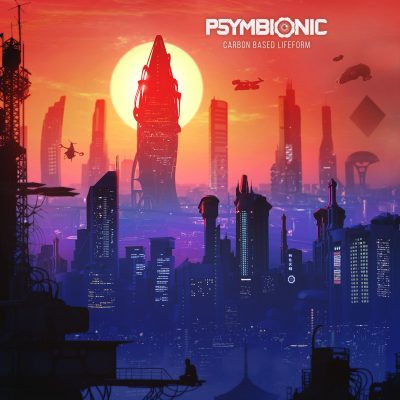 First single from my new album! A little swervy neuro ish. Full LP drops Feb 5th.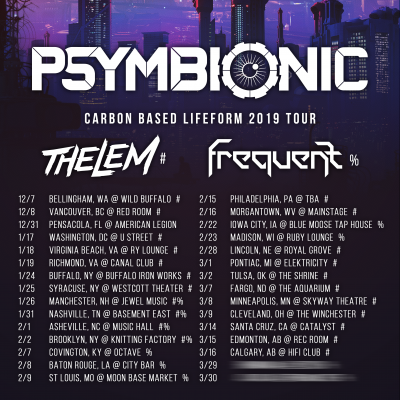 Super ready to get out on the road for my upcoming 2019 tour dates in support of my album Carbon Based Lifeform. Bringing the very talented Thelem and Frequent along with!